You've probably heard the statement, "Time is more important than Price". But you have to understand Price, before you can incorporate Time. If you've mastered the Smarter Starter Pack and the Number One Trading Plan, but you're not quite ready for the Ultimate Gann Course, then consider this an excellent introduction into time-based analysis.
Key Highlights: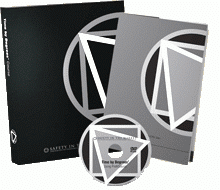 Learn why Time based analysis and cycles are important in your trading
Learn what Time by Degrees is, and how to apply it to your trading
Learn where to place your anchor point for your Time by Degrees calculations
Explore the importance of Seasonal Dates
Find out what the Zero Date is that Gann referred to, and how to use it in your trading
If you are using ProfitSource for your charting, then this course will help you understand how to implement the Time By Degrees tools in your software.